Learn Wrestling | Instructional DVD & Online Guidance
WRESTLING INSTRUCTIONAL DVD
2015 SEASON SALE!!
GET THE COMPLETE
WRESTLING INSTRUCTIONAL SERIES

DVDs & TRAINING MANUAL
* TAKEDOWNS
* BLOCKS, TURNS & REVERSALS
Welcome to WrestlingCoach.com, dedicated to educating and informing coaches, fans, wrestlers and the general public to the sport of wrestling, the most ancient of all sports.



Wrestling is and will always be the Olympics original core sport. Est 703 BC

Why the Olympics and America Needs Wrestlers?

One former wrestler's unselfish courageous determination can best illustrate the value in answering this question. Former New Jersey all-state wrestler, Jeremy Glick with two fellow passengers aboard Flight 93 (Tom Burnett and Todd Beamer) heeded the famous 9/11 call "Lets Roll", and proceeded to "wrestle" on behalf of us all, against terrorism. Sports Illustrated writer Rick Reily said it best; "At a time like this, sports are trivial. But what the best athletes can do -- keep their composure amid chaos, form a plan when all seems lost, and find the guts to carry it out -- may be why the Capitol isn't a charcoal pit". Sports may be trivial but the lessons and courage learned through them can become the foundation to monumental achievements.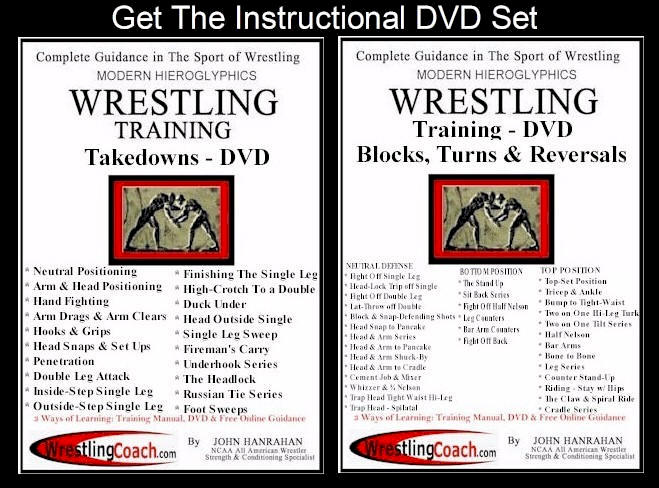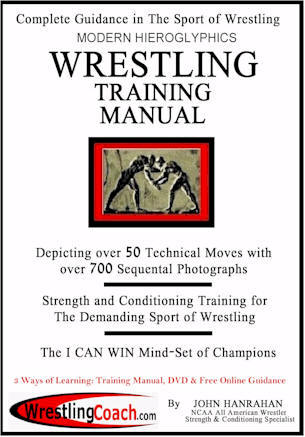 Order the complete 2 DVD and Illustrated Training Manual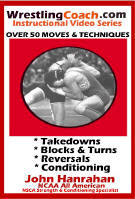 A BRIEF HISTORY OF WRESTLING
Wrestling dates back to prehistoric times and is considered the world's oldest and purest sport. In French caves, there are drawings reported to be 15,000 to 20,000 years old depicting wrestlers in various holds and leverage positions.· Wrestling was introduced to the Olympic Games in Greece about 708 BC. The Greek philosopher Plato was an accomplished wrestler. Native Americans wrestled for sport long before the first Europeans arrived.
Nine of our Presidents were wrestlers. Washington and Lincoln were considered to be excellent at the sport, both holding various championship titles. Others were Jackson, Taylor, Grant, Arthur, Taft, T. Roosevelt, and Coolidge.